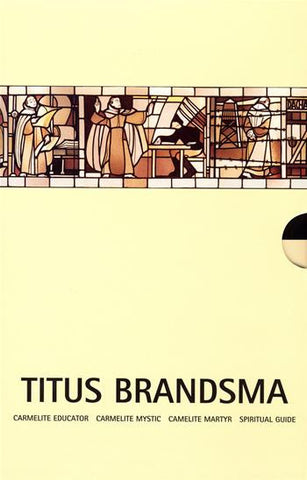 Titus Brandsma Set: Carmelite Educator - Carmelite Mystic - Carmelite Martyr - Spiritual Guide
---
A four book boxed set contains writings by and about Carmelite Titus Brandsma that explore Titus' experiences as an educator, mystic, martyr, and spiritual guide. Set includes:
Carmelite Mysticism-Historical Sketches by Titus Brandsma, O. Carm., (85 pages)
Friar Against Fascism by Leopold Glueckert, O. Carm. (24 pages)
Meditations with Titus Brandsma by Jane Lytle-Vierira (25 pages)
Meditations on the Way of the Cross of Albert Servaes by Titus Brandsma, O. Carm. (56 pages)
Each book is also available individually.
Volume discount available: 10% off the purchase of 15 copies, automatically applied at checkout. No other discount applies to other items in the same order.
---
Share this Product
---
More from this collection